Update: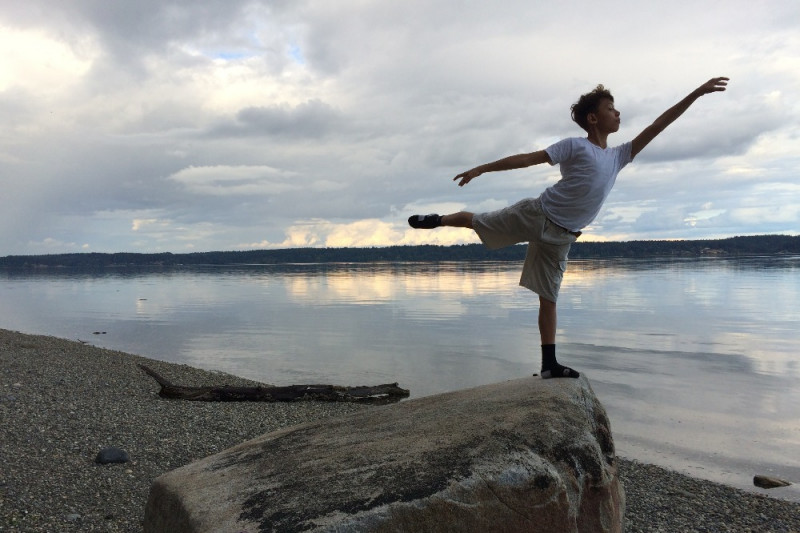 Thanks to so many beautiful, generous people, we've been able to pay for Residence Hall (including meals) for Lucas, he's got most of the clothes/gear he needs for classes, and we've listed the rest of the needed items on a wish-list on Amazon. We're getting closer to being able to buy the tickets to get there and hopefully a place for me to sleep before I come back!
https://www.gofundme.com/dancenylucas
Perfomance:
There are still tickets available to the 37th Annual PNB School Performance, if you want to see Lucas dance, you can on Saturday, June 16th, at 2:00pm, at McCaw Hall. I hope to see you there! (This will be really awesome! His last performance as an Intermediate student!)
COMEDY BENEFIT for Lucas at the Royal Room!!!
Friday, June 29th, from 6PM – 8PM (Doors open at 5PM)
What??? Yes, that's right! Thanks to a most wonderful friend, George Schnibbe, and a bunch of his friends; they're a super awesome group of stand-up comedians doing another benefit for Lucas at the Royal Room in Columbia City!! This is so amazing! It is our hope to make this the first of many fun, happy comedy community benefit events to come! (Lucas gets to be the one to kick them off, how cool is that? I will fill you in when I know more, but stay tuned…it's about to be a thing!)
*It's a good idea to email the Royal Room for reservations, they'll save you a table…they've got dinner, drinks and really great service for all ages. There will be a Facebook Event Page ASAP!